I am not sure what the issue is with my setup. I was getting good results but no so much now. I don't know what kind of results I should be getting because everyone is using a 3w laser and I have a 2w, so I am not sure what my settings are supposed to be. I don't know if I have it focused right. Even when I had it focused very well images were coming out very dark. I wasn't getting the kind or gray scale I thought I should. I was having to over lighten the images in your image editor to try and keep anything dark from being washed out. It didn't seem to matter what my step over was 0.11mm – 0.16mm (and the image was edited with PicPro and matched the step over) it would be much darker than the image. I decided to just start completely over with aiming. Part of the issues I have been having is there are things that don't really get answered.
What is the best height for the laser with 3 element, and G3 lenses?
What do you do to focus your laser, Exactly.... assuming you are moving your Z axis by hand? What do you shoot on?
What should the dot look like?
I did your line test on the 3mm hobby plywood (not balsa) but I couldn't see any separation. What does yours look like?
Here is some of the stuff I have done.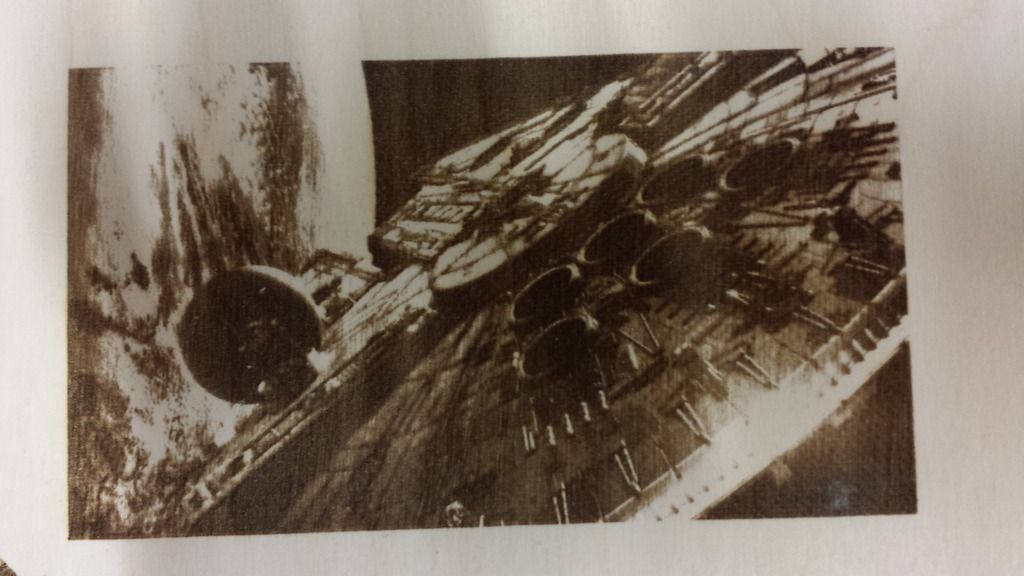 Here is what I just tried engraving for a gray scale test.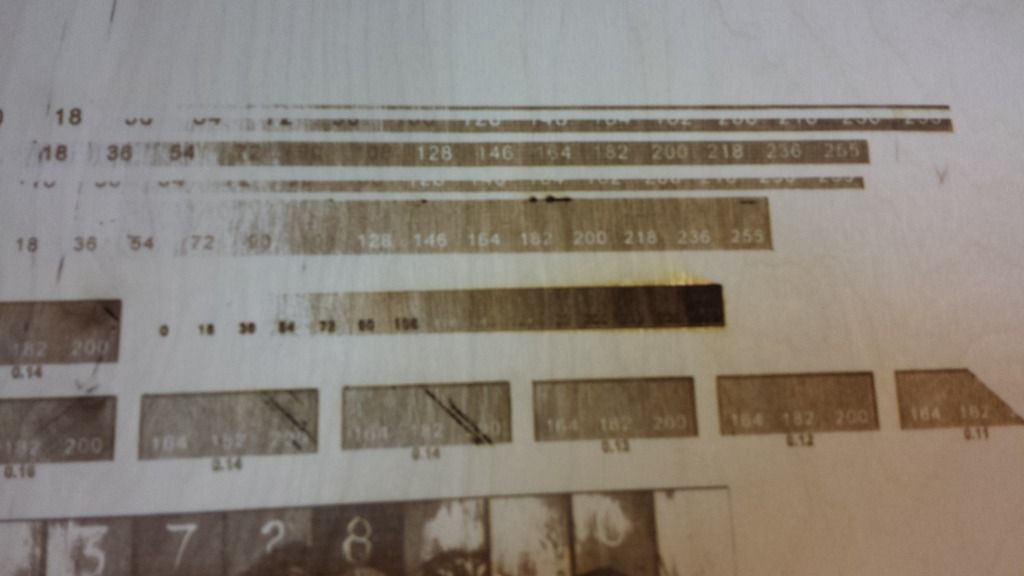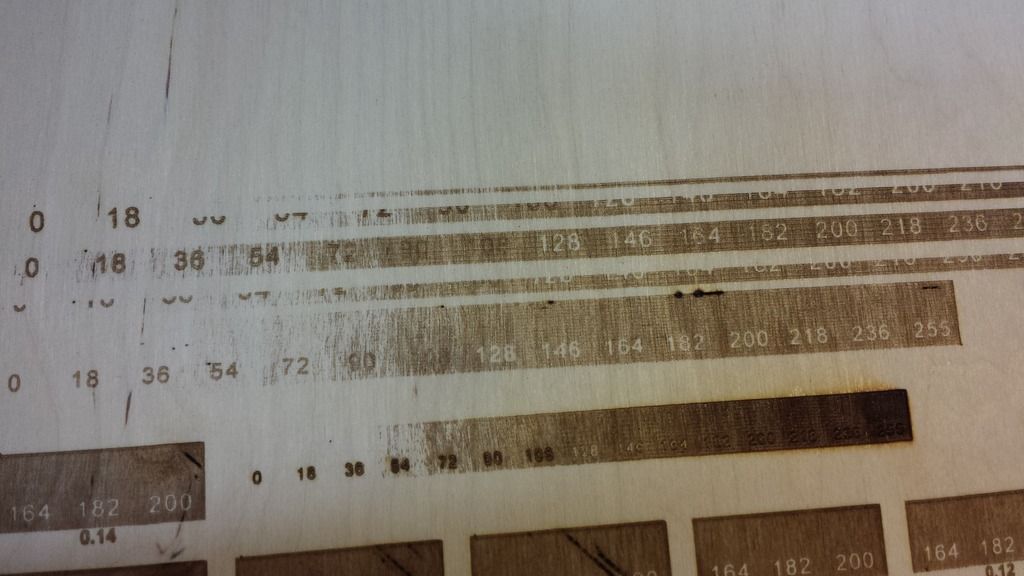 Here are the originals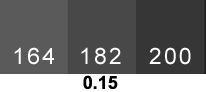 I was doing a step over test looking for the gaps but never got any. I was engraving the small ones at 2000mm, no speed change. The large ones I was engraving at 0.15mm / 1600mm @ 25%, 35%, 45%. I also tried moving the minimum up to 35. Still mostly washed out.
I am running a 2 watt @ 1.7A, flexmod p3, Arduino Uno, CNC V3